Meet the
FILMMAKERS

and

VISIONARIES
The Sensitive Men Rising modus operandi: We have given ourselves fully to the humanitarian development of consciousness-raising endeavors in the science and advocacy of High Sensory Processing Sensitivity as a fundamental strength in the human species. We are committed to unique and creative actions to continue the realization of this essential journey to wholeness. The trails and trials we will encounter will illustrate our collective strengths.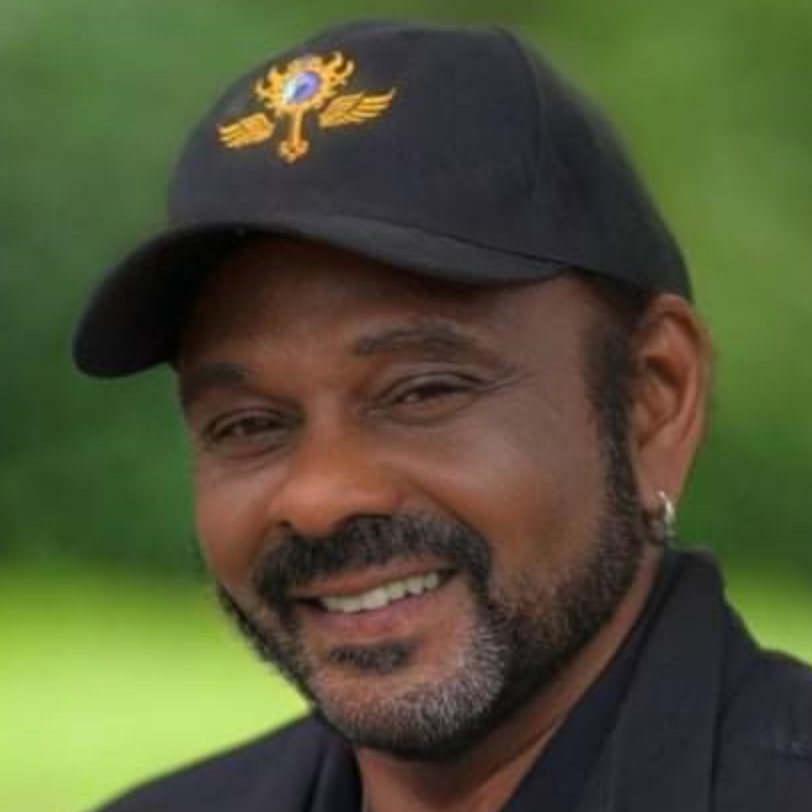 THE SENSITIVE DIRECTOR: AWARD-WINNING DIR.
WILL HARPER
His directorial career spans over 3 decades! He has created and directed documentaries, commercials, feature films, reality shows, award shows, talk shows, variety, comedy, and more. He has Produced/Directed for Oprah Winfrey, Clint Eastwood, Alanis Morissette, Lenny Kravitz, Jamie Foxx, Nelson Mandela, Magic Johnson, Prince Charles, James Brown Gina Lopez (G-Diaries), Good Morning America, Entertainment Tonight, Disney, Warner Bros., Universal Studios, Nasa, US ARMY, and more. His recent HIT, the groundbreaking documentary Sensitive-The Untold Story, featuring Alanis Morissette, is shining bright on Amazon Prime as one of the most-watched documentaries.
From Will
One of the biggest obstacles in my life's work as a filmmaker and social justice advocate is to present a dialog about masculinity in a way that moves beyond limiting and superficial knee-jerk reactions from men who feel that their identity is called into question.

Too many men, in my view, are imprisoned by the yoke of unyielding and unexamined masculinity; a notion that begets violence, bigotry, anger, and a ready willingness to 'shout down' anyone who disagrees with their brand of groupthink. Sometimes being an HSP is AWKWARD and helping the world to heal from its collective pain and dysfunction is marching to a different drummer, yet it is one that I truly believe is needed to allow EVERYONE an equal playing field, so now what?

My goal is to become an advocate for educating the public with what I have learned from embracing my Highly Sensitive gift. I have already done that with three films, beginning with Sensitive, the Untold Story and there will be more to come.

I am a highly sensitive person. I am a highly sensitive person of color. I am proud to be who I am and what I am, and I am looking forward because the future is now. Hopefully, we can one day say these words, "Free at Last, Free at Last, thank God almighty we're free at last." Dr. Martin Luther King, Jr. August 28, 1963.
My work over the past decade involved an inner journey of self-exploration and self-reflection that eventually turned outward to a servant leadership role of mentoring, advocacy, education, and empowerment of ALL high sensory processing sensitive people. Drawing inspiration and wisdom from Dr. Elaine Aron and many others actively working to normalize high sensory processing sensitivity in the culture, my mission is to raise consciousness in other people through publications, media, film, and outreach with personal authenticity and honest warmth.

Now, as a professor, author, researcher, and International Consultant on High Sensory Intelligence my work continues with Sensitive Men Rising-The Documentary, a film from the heart!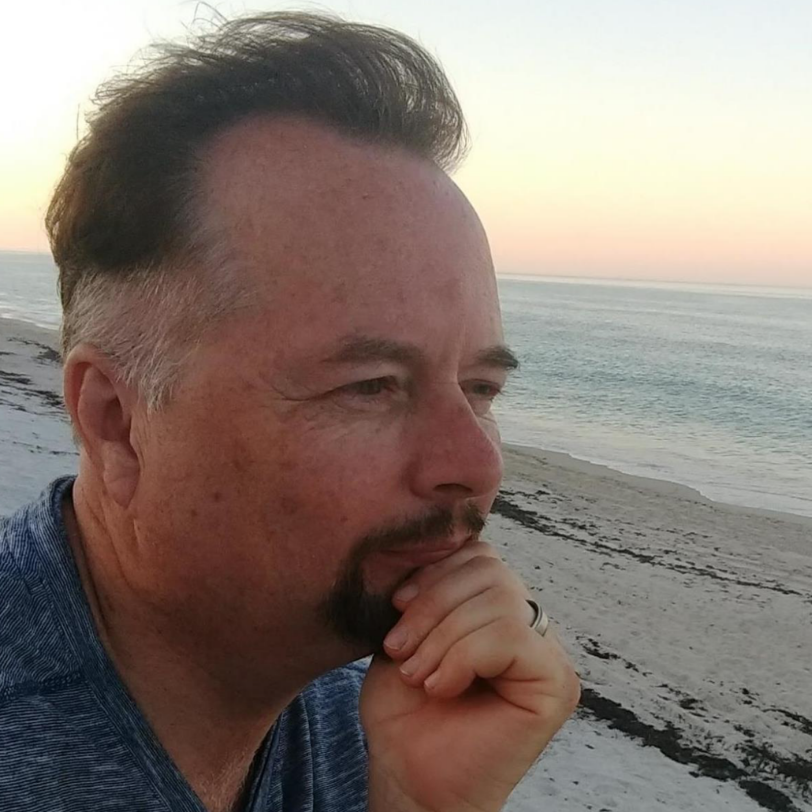 RENOWNED

Sensory Processing Sensitivity

EXPERTS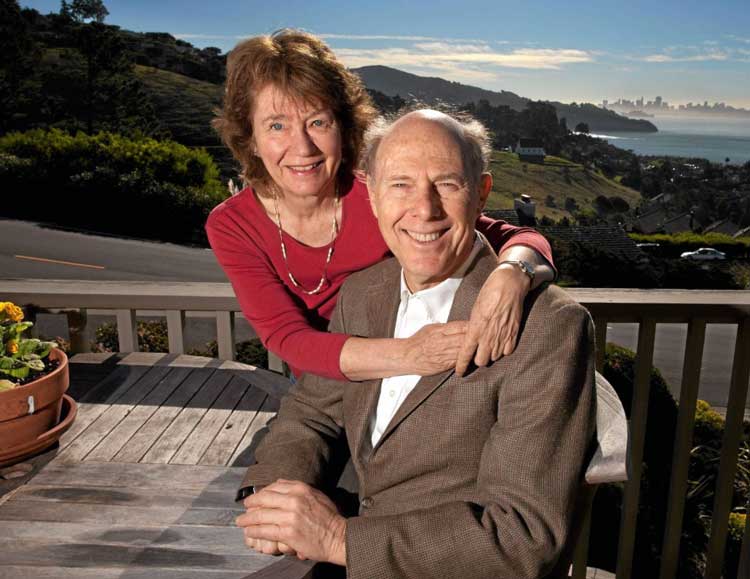 Elaine Aron Ph.D. blazed the trail and set the course for the study of this powerful and wonderful innate trait we know as sensory processing sensitivity. Today, an abundance of specialists has shepherded deep, significant, and extensive research that includes mental health, family development, environmental studies, child development, relationships, leadership, Creativity, and fMRI brain studies.
In our promise to deliver concise and accessible information that is people-friendly, the Sensitive Men Rising staff has brought together the most renowned and respected experts in the field of Sensitivity studies: researchers, therapists, psychologists, authors, and thinkers all dedicated to helping the world better understand and appreciate the incredible sensitive men we have among us. We will explore the trait in an easily understood way that connects and illuminates, while entertaining and educating viewers of the film.
Tom has worked in the mental health sector since 1999 and as a Psychologist and Cognitive Behavioral Psychotherapist since 2006. He then moved back to the UK where he worked as a psychotherapist in London.
During this period, he developed an interest in high sensitivity and worked with highly sensitive people. He is the author of The Highly Sensitive Man: Finding Strength in Sensitivity.
From Tom
During my postgraduate training in psychotherapy and my first years in practice, I kept coming across a specific type of client that I experienced as particularly sensitive, thoughtful, intuitive, conscientious, often introverted, and sometimes shy.

These clients came to therapy for varied reasons: depression, anxiety, or relationship problems. But they all shared one underlying characteristic: They were very sensitive, and because of this, experienced their internal and external worlds in a very subtle and perceptive way. After a while, I realized that I particularly enjoyed working with this group of clients, precisely because of the way that they perceived and dealt with the world. But it also became increasingly clear to me that it was my male clients, rather than my female clients, who had the greatest problems with the sensitivity that they had described. Again and again, I saw the huge psychological suffering caused by the discrepancy between how these men were and how they thought a man should be.

During my sessions, I constantly heard male clients saying that they wished they were tougher, more physically and mentally resilient and that they could learn to be more extroverted in social situations. They usually thought that it was this that would make them more successful in their jobs and more attractive to potential partners. And often these men wanted to have less conflicted relationships with their own fathers and with other men.

Essentially, though, it always came back to the same basic idea: They wanted to be more like what they saw as a "typical man." And this "typical man" was not particularly sensitive. He is the quintessential repairman, the tool kit facilitator.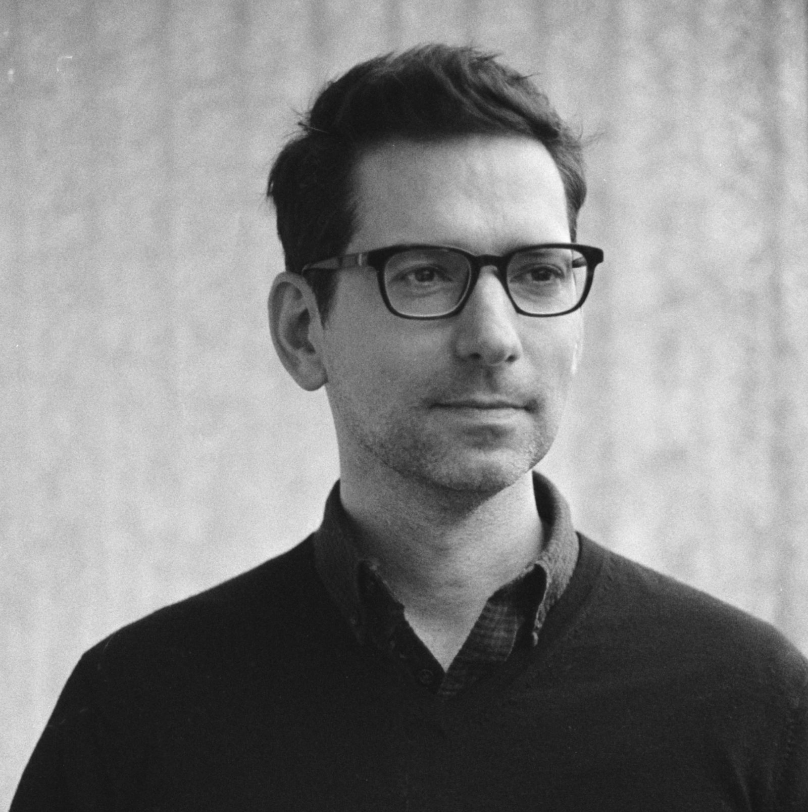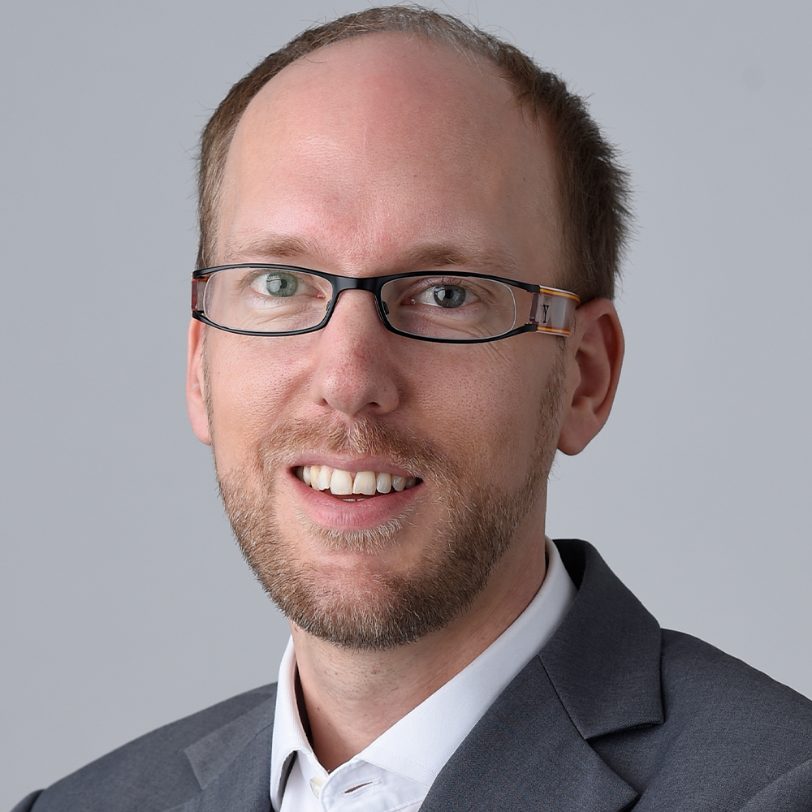 Renown Master Professor, Michael Pluess – School of Biological and Behavioural Sciences
I'm a chartered psychologist and professor in developmental psychology spending most of my day researching how environmental experiences shape the course of psychological development across the life course.

The predominant part of my research deals with questions related to Environmental Sensitivity, the ability to perceive and process information about the environment that we are living in. More specifically, I'm interested in individual differences in the capacity for such sensitivity as a function of different individual characteristics (e.g., genetic variants, personality traits, etc.), a notion brought forward in the Differential Susceptibility (Belsky & Pluess, 2009) and Vantage Sensitivity (Pluess & Belsky, 2013) frameworks.
Bianca first joined UCSB's Psychology Department as a post-doctoral fellow in 2008. Subsequently, she completed post-doctoral work at Weill Cornell Medical College's Department of Public Health and a research fellowship at UCLA's Semel Institute for Neuroscience and Human Behavior.
She also served a one-year tenure as a Senior Research Scientist at the New York City Department of Health and Mental Hygiene. Dr. Acevedo is an internationally recognized expert in sensory processing sensitivity and the neural basis of romantic love. 
More about Bianca
She has done extensive research on the science of love, sensory processing sensitivity, and mind-body practices. She is Editor of the Elsevier book titled The Highly Sensitive Brain and a special issue of the Journal of Frontiers in Psychology on "The Science of Pair-bonding". She has taught courses on close relationships and positive psychology and was the recipient of the 2012 International Women in Science Award.
Dr. Acevedo is also the developer of the LoveSmart App. Her work has been funded by the National Science Foundation, the National Institute of Health, and the Alzheimer's Association.
Another broad way of thinking about it (the trait), that biologists have been using to understand people's individual differences in responses to different things, is that the person with high sensitivity will be more responsive, both for better and for worse.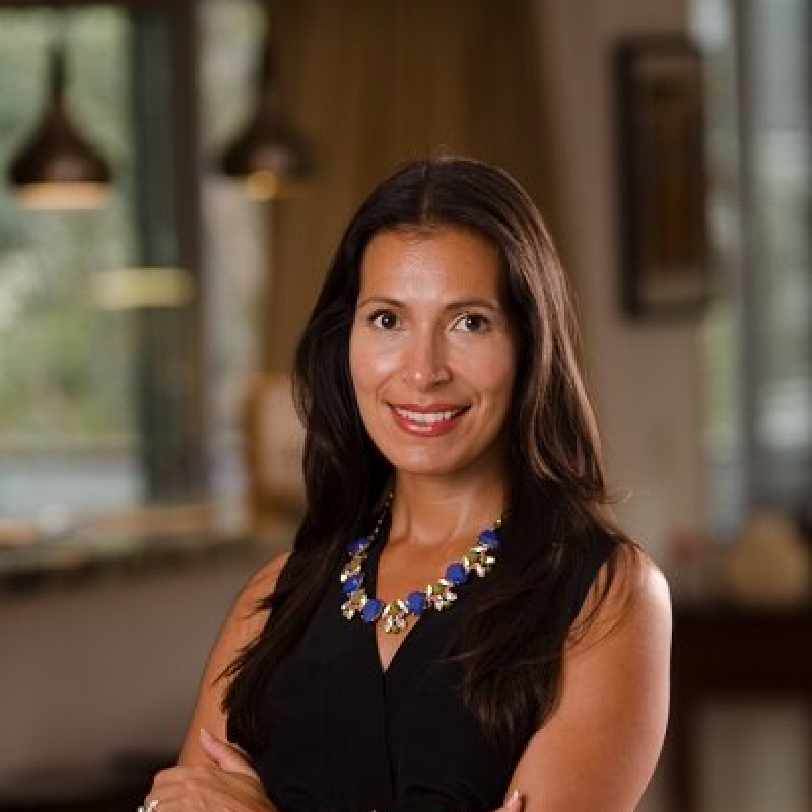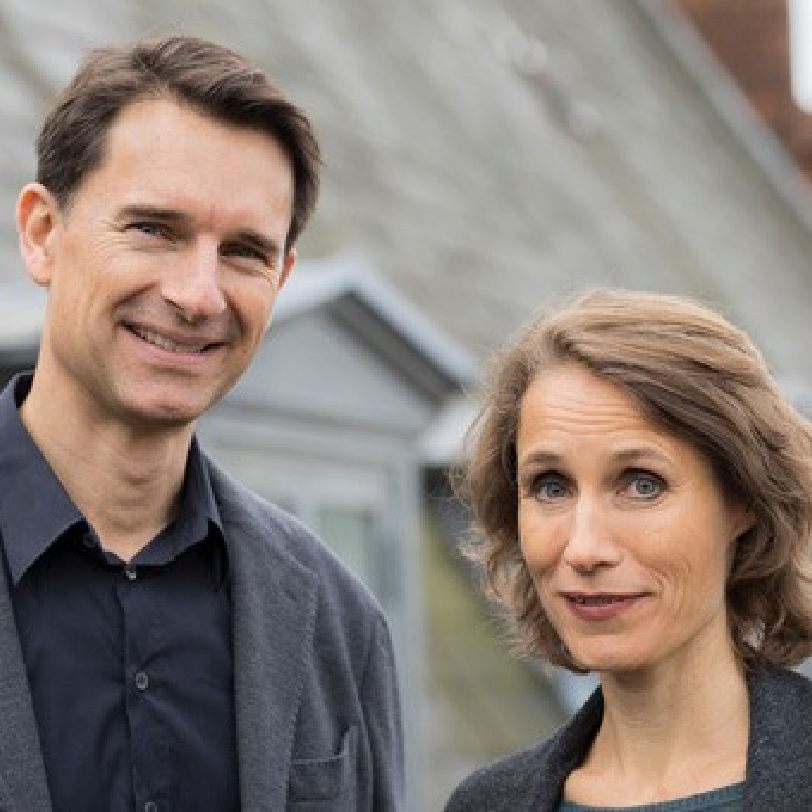 Lise and Martin August, psychologist and psychotherapist, created Sensitive Balance of Denmark and have worked with sensory-intelligent people for more than fifteen years.
They offer classes and seminars as well as individual counseling for high sensory intelligent people. Their focus is on sensitive children and adults.
They have connected and operated with our international-based sensory intelligent team for the further study of how the trait is affected by culture. The results have been revealing and beneficial.
From Martin
Martin has taken an insightful interest in the sensory intelligent males as he and Lise are raising a sensory intelligent teenaged boy. He says:
The boys have a tough time because of the expectations of their peers and tough fathers, but with understanding and nurturing parents there are successful solutions for supporting them so that they may embrace the trait with positive results. Focusing on how to thrive as a sensory intelligent youth is of paramount importance in these turbulent times of unsurmountable crisis and uncertainty.
Brian is a psychotherapist and consultant based in Los Angeles, California. He is a former mental health and crisis counselor with the Los Angeles LGBT Center and The Trevor Project. He specializes in working with highly sensitive persons and BIPOC and LGBTQ+ folks in his clinical practice.
Brian is passionate about the intersections of high sensitivity and queer identity. He has presented at various conferences and conducted training on highly sensitive persons in the LGBTQ+ community.
From Brian
Healing can be hard but doing it alone can be harder. My goal is to create a safe, non-judgmental space for you to explore your identity and connect to your deepest self, your true north. My approach to psychotherapy fuses behavioral and holistic methods through a social justice lens. In our work together, we will uncover the harmful narratives from society that are holding you back. I have training in Narrative Therapy and Cognitive Behavioural Therapy, as well as mindfulness practices. Using an eclectic mix of trauma-informed and relational techniques, I will assist you in overcoming unwanted thoughts, behaviours, and stories that no longer serve you.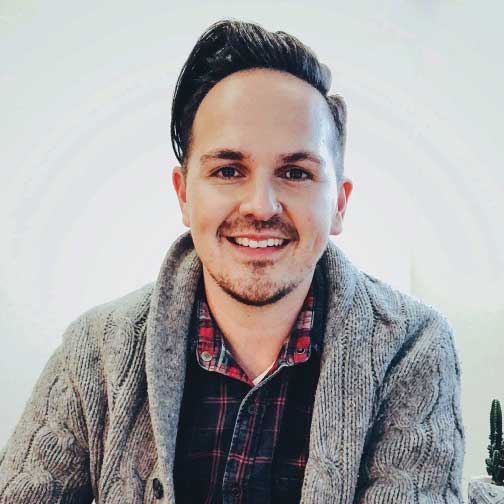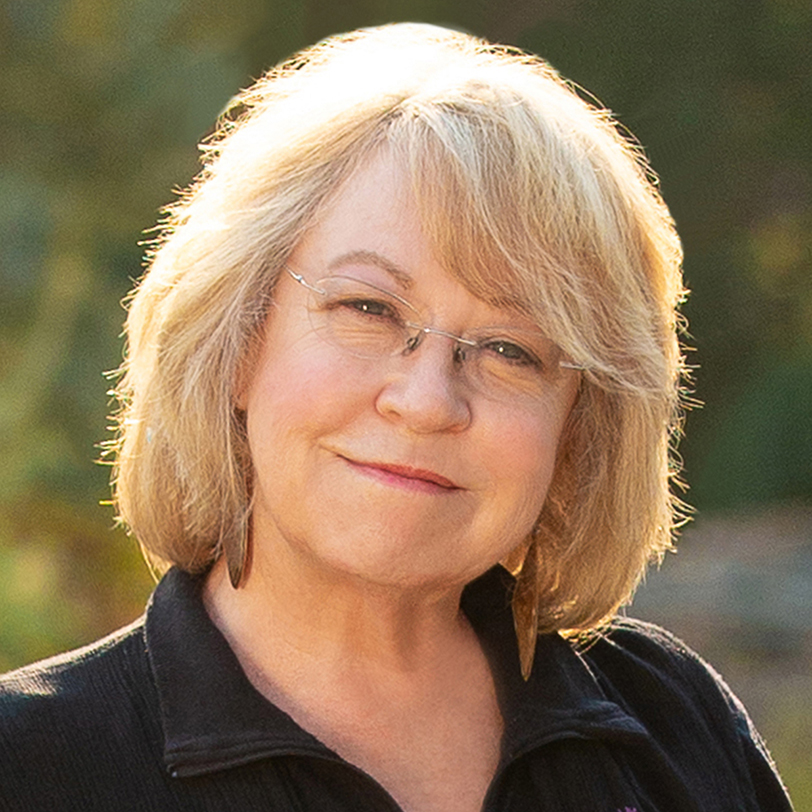 Jacquelyn became a Licensed Professional Counselor in 1993, and began working exclusively with highly sensitive people in 2001. Her background in Social Work, Women's Studies, Cultural Diversity and a graduate degree in Counseling have informed her work .
She holds an EMDR, Level II certification, is trained in Hypnotherapy, and has been has been certified to utilize the Myers Briggs Personality Inventory since 1991. She co-founded the HSP Gathering Retreats with Dr. Elaine Aron in 2001 and since then there have been 36 and counting, national and international retreats.
Her private psychotherapy practice has now transitioned to mentoring and coaching, which is not therapy, yet definitely therapeutic for most clients. She also offers consultations and accepts speaking engagements about the trait of Sensory Processing Sensitivity.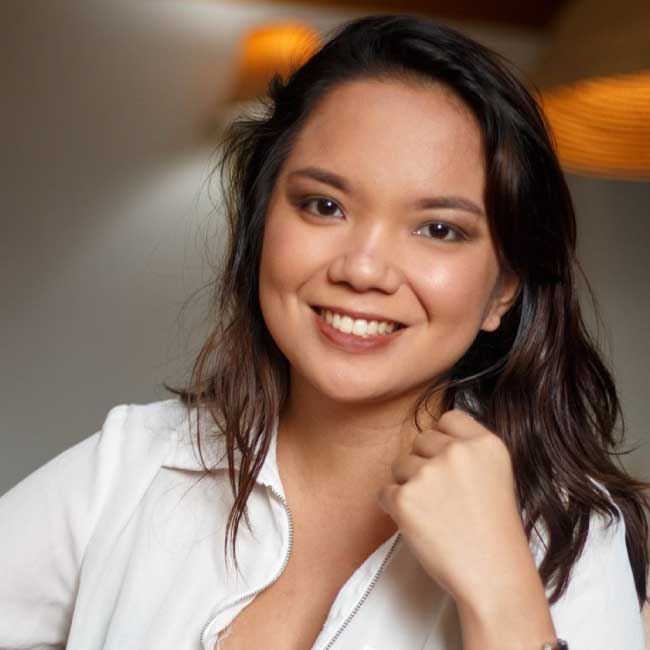 Alecks Ambayec
Associate Producer
Alecks Ambayec is an environmental advocate by day, a professional actress by night. She is a graduate in MA Theatre Arts at the University of the Philippines Diliman.
She worked as the Executive Assistant of the late DENR Secretary, Gina Lopez. She has enlivened different characters as an actress in film, TV, and theatre. During her time with Ms. Lopez, she visited different mining and rehabilitation sites such as Pasig River esteros.
Her experience with Ms. Lopez taught her the importance of community collaboration in reaching sustainability.
More about Alecks
To support Ms. Lopez's Pasig River rehabilitation initiatives, Alecks managed The Riverman website which is dedicated for the said river.
As an actress, she has starred in Dulaang UP, UP Dulaang Laboratoryo, ABSCBN, GMA7, TV5, and Viva Entertainment productions.
She is currently working as an Associate Producer of Sensitive Men Rising. She believes in the power of performance to support her environmental advocacy.
A scholarly article about the fusion of performance and the environment which she co-authored with fellow scholars from Performance Studies International is published by Global Performance Studies.
She finds delight in writing, traveling, reading, and photography.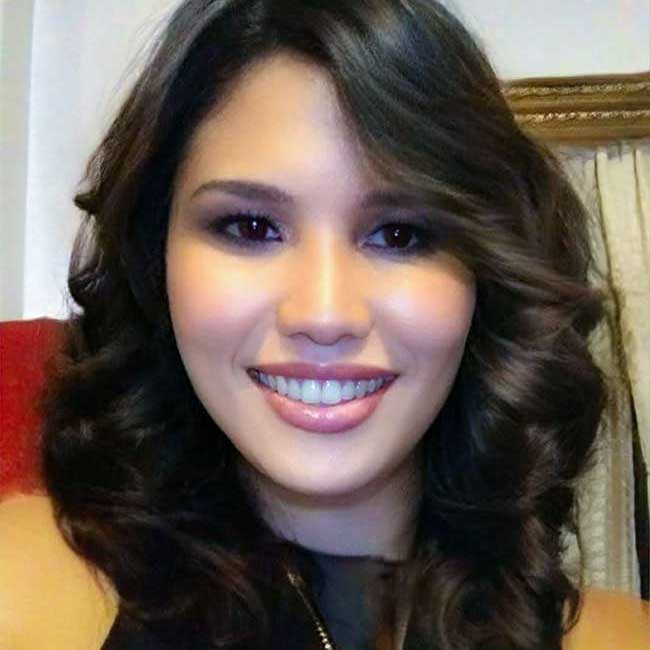 Jane Rojo Harper
Supervising Producer
A well-balanced global professional with a decade of international consulting skills, Mrs. Harper speaks 4 languages (English, Arabic, and several Pilipino dialects). She has served as an advisor for medical specialists, language translation groups, and marketing and public relations firms throughout the intercontinental arena.
Mrs. Harper has been instrumental in corporate office management, for various international clients. Her expertise lies deeply rooted in the psychology of organized leadership in medium sized corporate infrastructures.
She has also served as an Associate Producer (AP) for the film industry where she assisted in securing funding (donations and investments) as well as distribution and marketing implementation.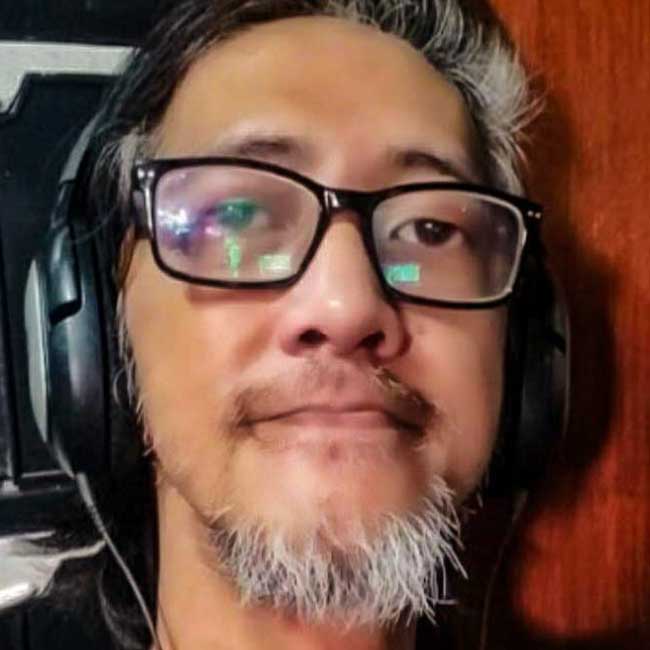 Romie Fabian
Award-winning creative artist
Romie Fabian is a meticulous mixed media artist with a strong background in storyboarding for Disney and other international studios. His Animation skills are backed by practical experience in all aspects of technical and commercial art and graphics.
He collaborates with producers and directors on 2D and 3D character development and modeling. Fabian is a sensory intelligent man and is thoroughly in touch with the subject of Sensitivity. We are pleased to have this visual art on hand for the Sensitive Men Rising project.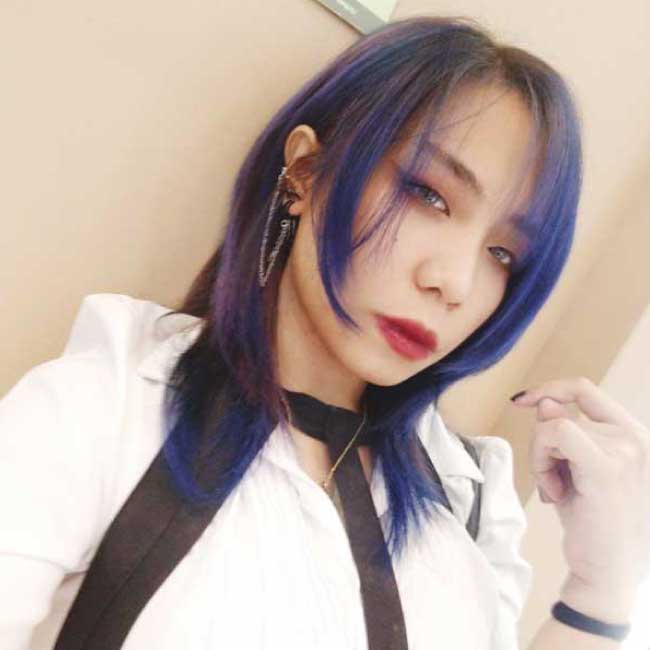 Angela Firmalo Limen
Creative
One of the Philippines' hottest new artists is the creative genius Angela Firmalo. Angela creates for the internationally acclaimed KEYWORD STUDIOS and has just joined forces with the Sensitive Men Rising project.
Her creative prowess is well received in the commercial world of creativity for interactive digital games, feature films, and television production. Her detailed execution of animation, illustrations, and concept art will be featured in our high gloss 3D brain and mind designs for the documentary.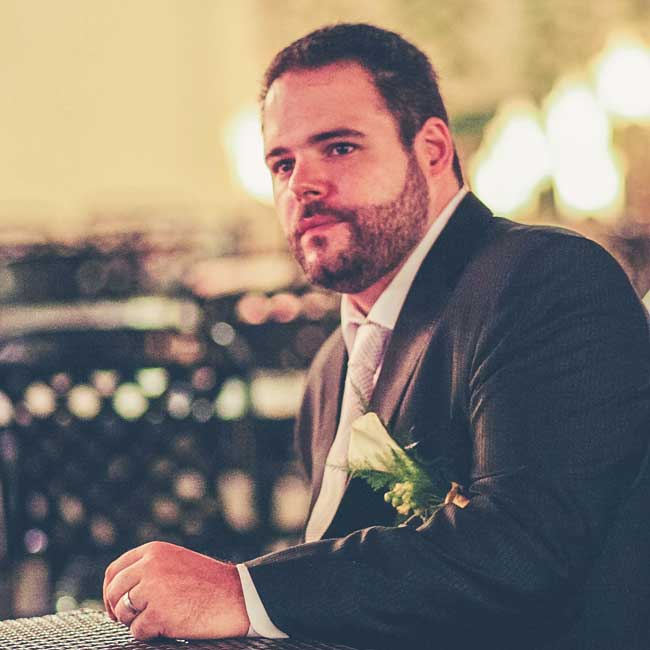 Boris Chevreau
Marketing and Web
Boris is an experienced Marketing M.Sc. and MBA graduate who worked in Europe and the Philippines for various industries, including Aerospace and Business Aviation, IT, Tourism, Video Game industries, as well as Video and Creative Agencies.
A highly-sensitive marketer and entrepreneur at heart, Boris is passionate about Visual Identity, crafting authentic and unique brands, and helping other businesses and projects flourish. As the head of the Infinit3solutions agency, he oversees the web development for Sensitive Men Rising.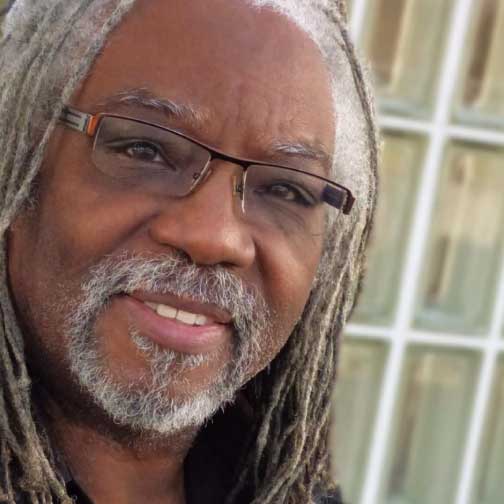 Greg Johnson
Pianist, Composer, Performer
Gregory Eric Johnson is an American jazz composer, pianist, instructor and record producer. He founded Glass Brick Boulevard "An original contemporary jazz band that will make you dance and make you cry all in the same night." He also developed the very successful Radical Creative music teaching method.
Sensitive Men Rising's Musical Director is a highly sensitive man of many talents – pianist, composer and performer. His muse is creating music for movies and powerful documentaries. "I believe Sensitive Men Rising are 3 very powerful spoken words, a force that has finally arrived."
From Director, Will Harper
"Greg Eric Johnson is a MAN who appreciates his Heightened Sensitivity DEEPLY!!! And understands, embraces and appreciates the concept of Dr. Elaine Aron's acronym D.O.E.S.! (Deep processing of information, Overwhelmed by sensory input, Deep Empathy and Sensitivity to subtleties). This trait has taught him the true spirit of how to transpose the spoken word into musical prose. He is a talent to be appreciated and will make Sensitive Men Rising's soundtrack a memorable background equal to a memorable foreground.